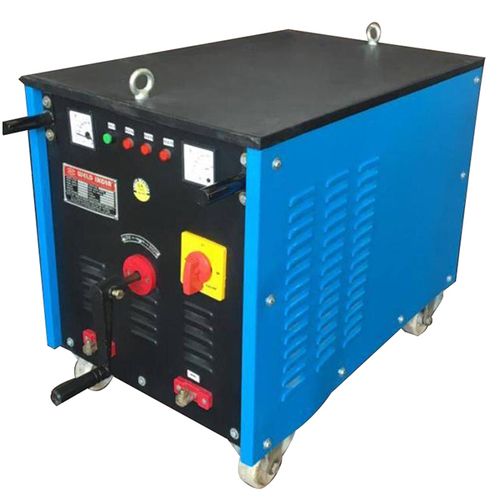 Owning a welding machine at your workplace can bring you several important advantages. And, the most crucial among them is you can save the rental costs which are not a negligible amount that your business needs to pay every month. This is very true if you need to do a lot of welding jobs throughout the year. If so, having your own machine implies you can minutely monitor the quality and improve performance of the welding tasks at your own. After all, no one to blame now! And, gradually your business will be able to cut down the welding costs with time.

We will talk about the benefits of purchasing a product from the welding machine exporters in Chhattisgarh in details below. This is important to get into considerations while are in a dilemma about whether to buy a welding machine for regular welding works from any recognized supplier in India or to get one on rent. After reading the benefits you will certainly make your mind about the influential factors after buying one rather than renting one.

So, without wasting time any further let's get into the discussion of how welding business can be benefitted by owning a welding machine.

1. No rental fees
Your own welding machine equals to no rental fees. This is going to benefit your business if you use it a lot i.e. if your business demands loads of welding tasks. Renting a welding machine can charge you huge money (more than 50,000 rupees), and those can be charged on a daily or hourly basis too. So, you can imagine how costly it can be for your business.

So, if you need to perform a lot of welding tasks every day, there is no reason to pay the rental bills every day. As ultimately the total rental costs for a few consecutive months can together earn you the cost of your new welding machine. Except for that, having your machine allows you to use it whenever and how many times you want. There is no time-bound to use it within a few particular hours.

2. Improved welding quality
If you have brought a welding machine on rent, you do not if it is in maintained condition or not, and thus you are assured of its performance quality. Unfortunately, in most of the cases, rented welding machines remain in poor conditions which are near to replacement conditions. Hence, there is a severe probability of poor performance by those machines, which are obviously going to cost you time and possibly money also.

Hence, it is, of course, a far better idea to purchase your own welding machine from exporters in Chhattisgarh. You can easily upgrade it to your desired standards to ensure it works properly in the needed time.

3. Minimized welding costs
So, when you have bought a product from the welding machine supplier in Chhattisgarh, you are free to limit your company budget. There will be no rental fees to pay. You can perform more and more welding tasks at the desired time. In the near future, the cost of the welding machine will become much lower than the business welding needs.

So, make your choice now!
This entry was posted on May, 07, 2020 at 20 : 26 pm and is filed under Welding Machine. You can follow any responses to this entry through the RSS 2.0 feed. You can leave a response from your own site.