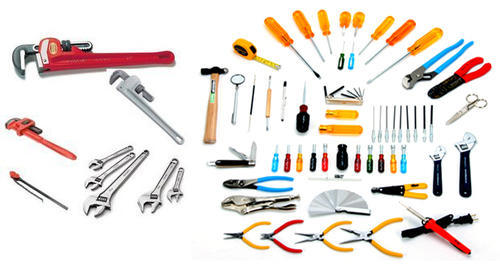 The Taparia Hand Tools is one of the best manufacturers of hand tools. They are known for delivering the best quality products in the whole market. The Taparia Hand Tools supplier in India delivers almost every product possible, starting from screwdrivers to chisels, everything present in the catalogue.
Their tools are of premium quality and finishing. The tools offer a firm grip, amazing finish as they only bring in branded and quality products, ensuring that all the tasks are done without any problem or hassle.
There is Taparia Hand tools exporter Chhattisgarh who export great quality products. The products are designed in a minimalistic classy way. Along with grade raw material these tools are made even more effective for performing better. The performance level of Taparia Hand tools is really commendable. Therefore, climb above all and reach the industry's top by using a great range of amazing hand tools.
Why Choose Taparia Hand Tools Supplier In India?
• Detailed Work- Taparia hand tools have great little details and flawless finish which you cannot get in any other compact tool.
• Precision- The hand tools give you great precision, you can use them to work accurately and precisely. By using the Taparia Hand tools you will not need to get tensed about any final touch.
• Mechanical Control- For using these Hand tools you do not need any electricity or fuel. These tools can be used by common manpower. Only by having the proper skill of chiselling and carving you can easily use the hand tools. The product is easy to use.
What Are Hand Tools Used For?
• Hand tools are really important in our daily life. There are various different types of hand tools available for performing various kinds of tasks.
• Also, there are many Taparia hand tools supplier in Chhattisgarh who supply great quality products. There are a few hand tools that are very versatile in its function and some are pretty function specific.
• Some different hand tools categories are pliers, wrenches, cutters, striking tools, files, screwdrivers, clamps, videos, saws, snips, knives, drills etc. Also, garden forks, rakes and pruning shears are some of the additional forms or types of hand tools.
• The hand tools are of various types, laying out tools, fastening tools, twisting tools, impact or striking tools, metal cutting tools, woodworking tools, finishing tools, holding tools etc. You just have to find the Taparia Hand tools exporter Chhattisgarh, from where you can get all great hand tools without at all having to compromise on the quality.
The Taparia Hand Tools are highly appreciated all around the entire market. The Hand Tools are really famous for their mind-blowing quality. If you are looking for premium hand tools then Taparia Hand tools suppliers in India are the best. They offer the best-in-class products at the utmost cost-effective rates. You can find long nose pliers, combination pliers, testers, screwdrivers, socket accessories, chisel and many more tools that you can look into in the product details.